Shop Screen
The layout for the shop screen shows five offer bundles
The bundle types are organized with a featured Offer of the day and four regular offers. A call to action to show more offers was set at the bottom of the Shop illustration
It was mandatory that style does not break the theme of the store.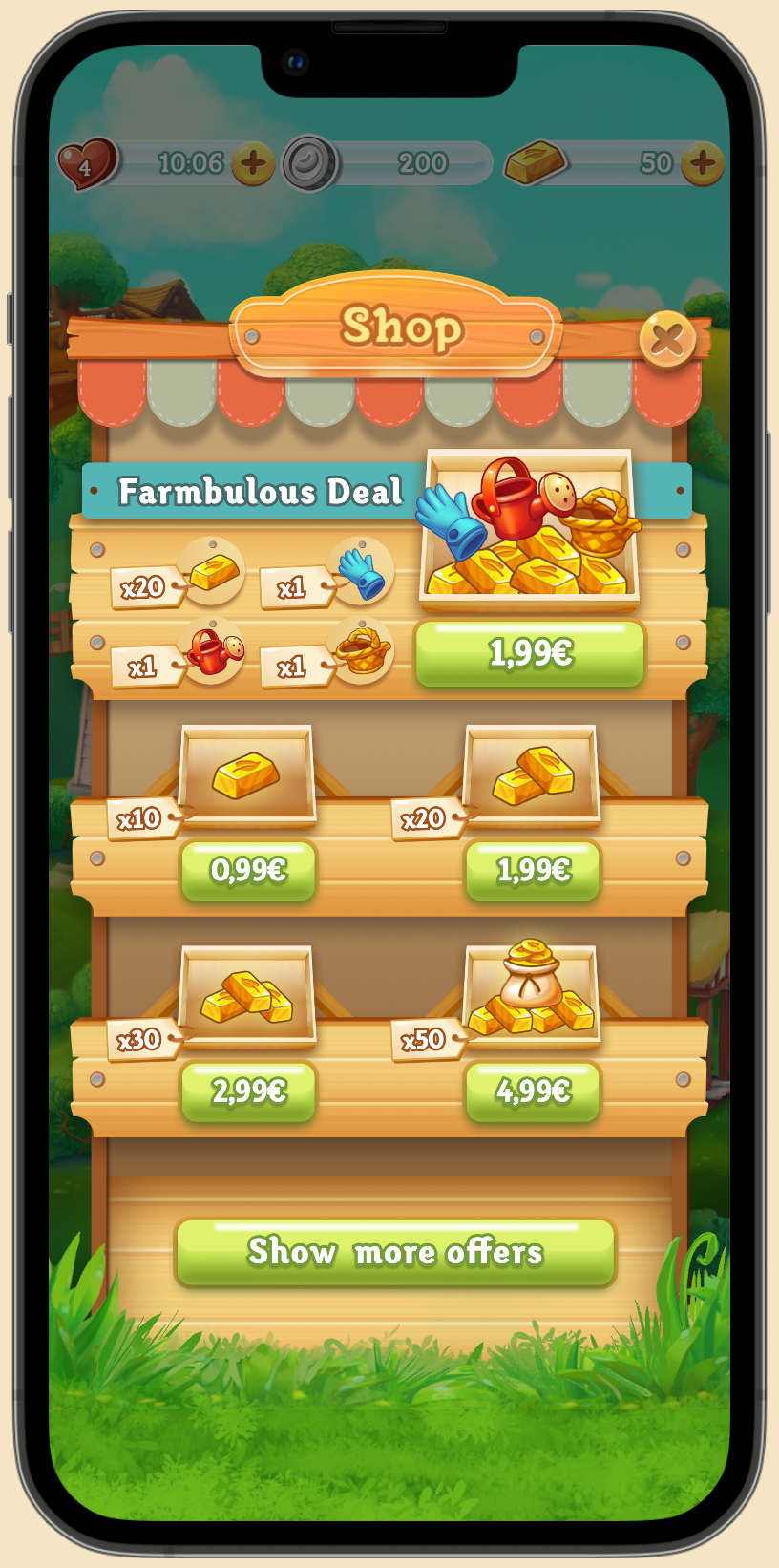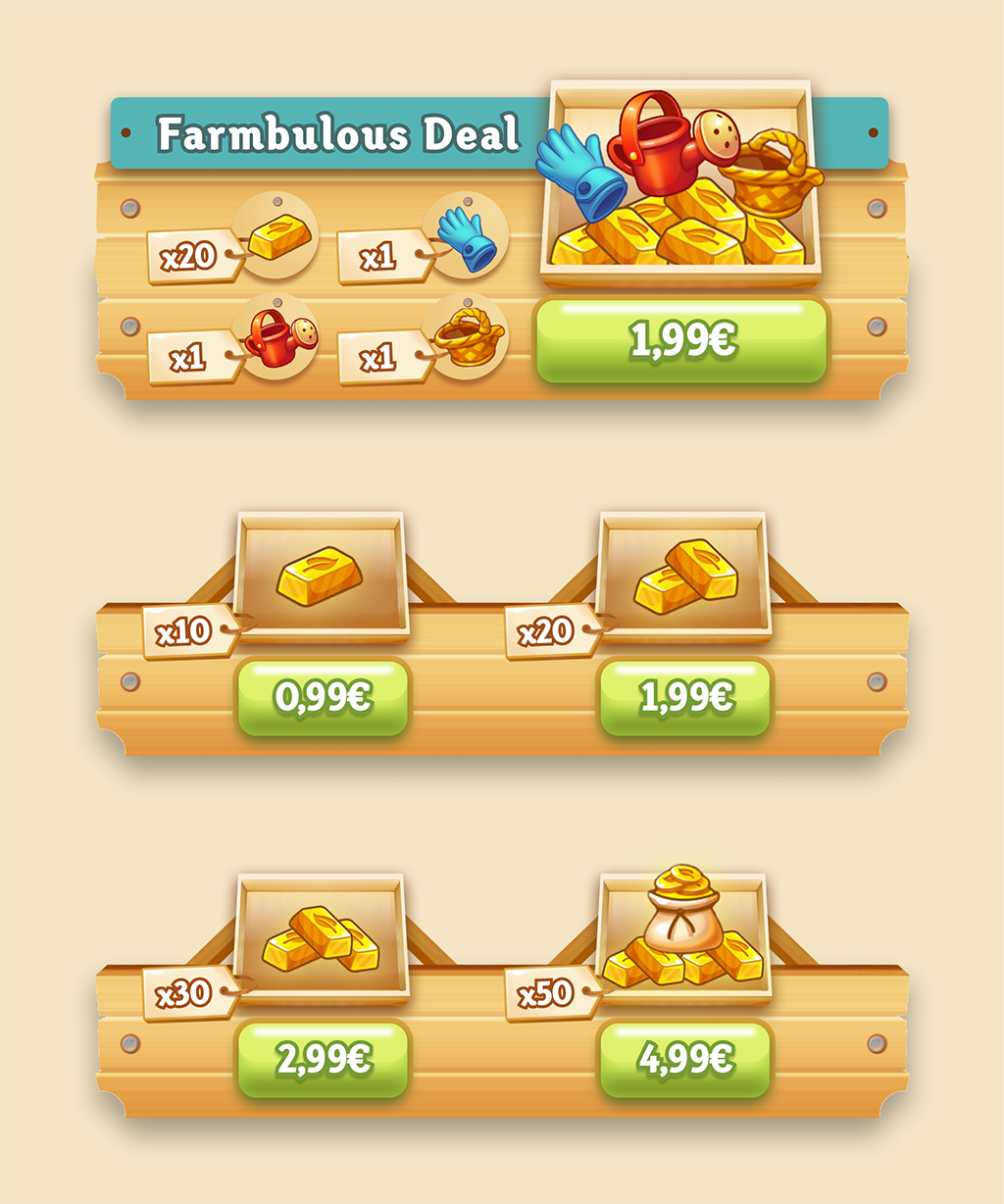 Purchase Animation
User interaction and animation design was presented for the purchase action.
A shop variation UI was used to frame the purchase objects. Some particle effects were also proposed to continue the dynamic of the game.
Bundle purchase
Re-styled design is used in a "Little shop" variation to be used as a pop-up to show an "special purchase offer" on top of the Shop.